When we started out in 1993, we knew that in our hands (literally) we had a powerful tool to spread good, globally. Workplace massage helps build cultures of giving, and that's a big aspect of being a B Corp in Australia.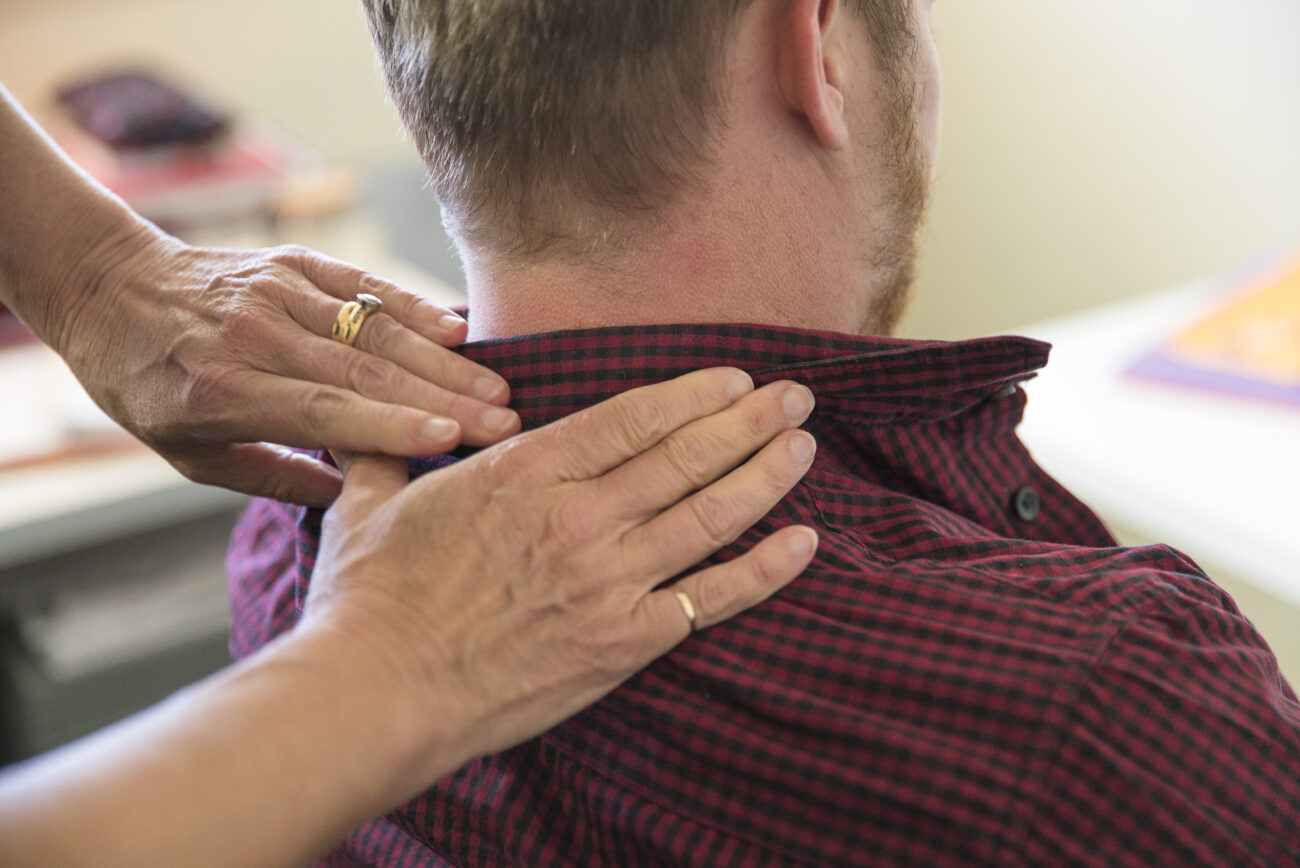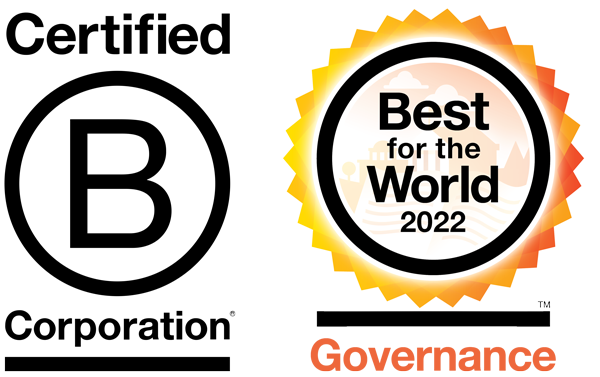 We've proudly held our B Corp certification since 2015, and love to work with other businesses that also care about doing good on a global scale. We became a B Corp as much for our clients, their people, our practitioner base and our industry as a whole, as we did for ourselves. We encourage others in our industry and the wider business community to join us on this journey.
Out of 5,000 Certified B Corporations worldwide, we are among the top 5% of B Corps in one of the five impact areas assessed as part of the certification process! We are proud to be one of the Best For The World™ this year and congratulate all our fellow BFTW 2022.
What is a B Corporation?
First up, the B stands for benefit.
B Corps are a global movement of leaders balancing purpose and profit. Companies with B Corp certification strive to be the best in the world, and the best for the world, by using business as a force for good.
As a B Corp in Australia, Seated Massage meets verified higher levels of transparency, accountability and social and environmental performance. B Corps can all look quite different, but the thing they all have in common is successfully undertaking a rigorous assessment against B Corp criteria created by the non-profit B Lab based in the USA. B Corps go through the recertification process every three years, ensuring businesses maintain rigorous ethical and sustainability standards.
It's not easy to become a B Corp, so we encourage you to support the B Corps in your local community, as they're paving the way for a world that cares about more than making a profit.
What our B Corp Certification means for you
We sought B Corp Certification because we wanted to stand for something. We were already acting like a B Corp business in many ways and B Lab provided us with a way to formalise it. As trailblazers and thought leaders in the corporate wellness space, we've been first to market in numerous ways over the years. We're the first massage company in the world to meet the rigorous B Corp criteria and the only massage company that's a B Corp, Australia-wide. We're proud to have received a B Impact Score of 93 in our latest re-certification assessment.
Here's what that means for you:
You have a great reason to partner with us
We're a supplier who is stepping up and doing more than just their job. We're not just a service of value, we're a service steeped in values. There's a big difference between us and other corporate massage providers. We're not just focused on profit: we're the ethical choice.
You can trust that we do what we say we do
B Corp Certification formally recognises the good we do through our social and environmental impact, and is built into all levels of our operations. Everything we do is through the lens of how we can contribute to the greater good within our industry, our community, and beyond.
Your people will notice the Seated Massage difference
Our massage therapists are doing meaningful work. They know that Seated Massage values them immensely, and that the impact of their work extends beyond the walls of your workplace. People who love their job perform better, so… everyone wins, including your team!
Our impact
People
The greatest measure of our success is the impact we have on the lives of others. The good we do is in our hands.
We've given over
139615 massages in workplaces
nationwide*
We've provided over
34000 hours of meaningful work
to our practitioner
partners*
We've visited
85% of our clients on
a recurring basis*
---
Society
What gives? Every massage. Your people and needy Australians both benefit from our partnership. #EveryMassageGivesTwice
We've provided
37796 meals
to Australians through OzHarvest*
We love that
24187 meals
were from our practitioners*
We've stopped
34.84 tonnes tonnes of
food waste going to landfill*
---
Environment
Environmental responsibility helps drive our decision making. We consider the impact of every operational detail.

Which equals
177 tonnes of
emissions offset for operations/transport with Verified Carbon Units*
We've volunteered
156 hours
to Conservation Volunteers Australia, Trees For Life, Oz Harvest and serving meals at The Magdalene Centre
*Stats since 3rd July 2017, but that's just when we started counting.
Seated Massage success stories.
Get an instant estimate, make an enquiry, or
book now.
We'll ask a few quick questions to get to know your business better, and then give you an instant estimate based on the details you provide. If you need to provide information to others to give the go-ahead on your Seated Massage booking, you'll get a detailed proposal when you complete the form below – we make this as simple as possible for you!
Got questions? If you prefer to discuss your needs with a real person, call us on 1300 891 343. If you email us, please be as detailed as possible.
Completing the form is the fastest way to receive an instant estimate and request a booking or detailed proposal. Please note that submitting a booking request isn't a guaranteed booking. Bookings are subject to availability and we'll be in touch to discuss and confirm your booking.