Captivate, delight and impress. Make your next event memorable.
As Australia's most experienced conference and event massage providers, we're the experts in helping brands stand out from the crowd. Entice visitors to your trade show booth, become the best conference on the calendar thanks to your drawcard offerings, or treat your event participants. Massage is simple and effortless to organise, and memorable for all the right reasons because it gives people what they value most: care and connection.
Event massage options
For multi-site and/or multi-day events and conferences, fill out our enquiry form below or call us on 1300 891 343 to discuss your options.
You're in good company
Seated Massage is always a crowd favourite.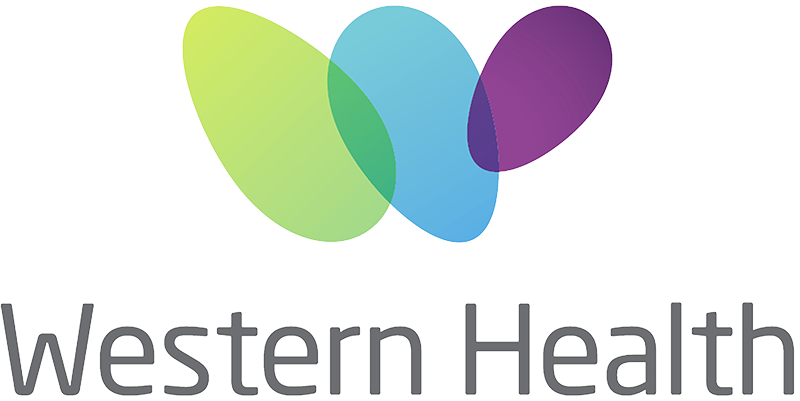 How conference massage and event massage works
If you're organising an event, you already have enough on your plate. We make it effortless to incorporate massage into whatever you're planning. You choose what type of massage you want, and we'll organise the rest.
Not sure how many practitioners you need to book to provide attendees with a chair massage? Events all have different constraints, so let us help you. We've delighted crowds at hundreds of conferences, trade shows and sporting events, and can guide you to decide what will work best at your event.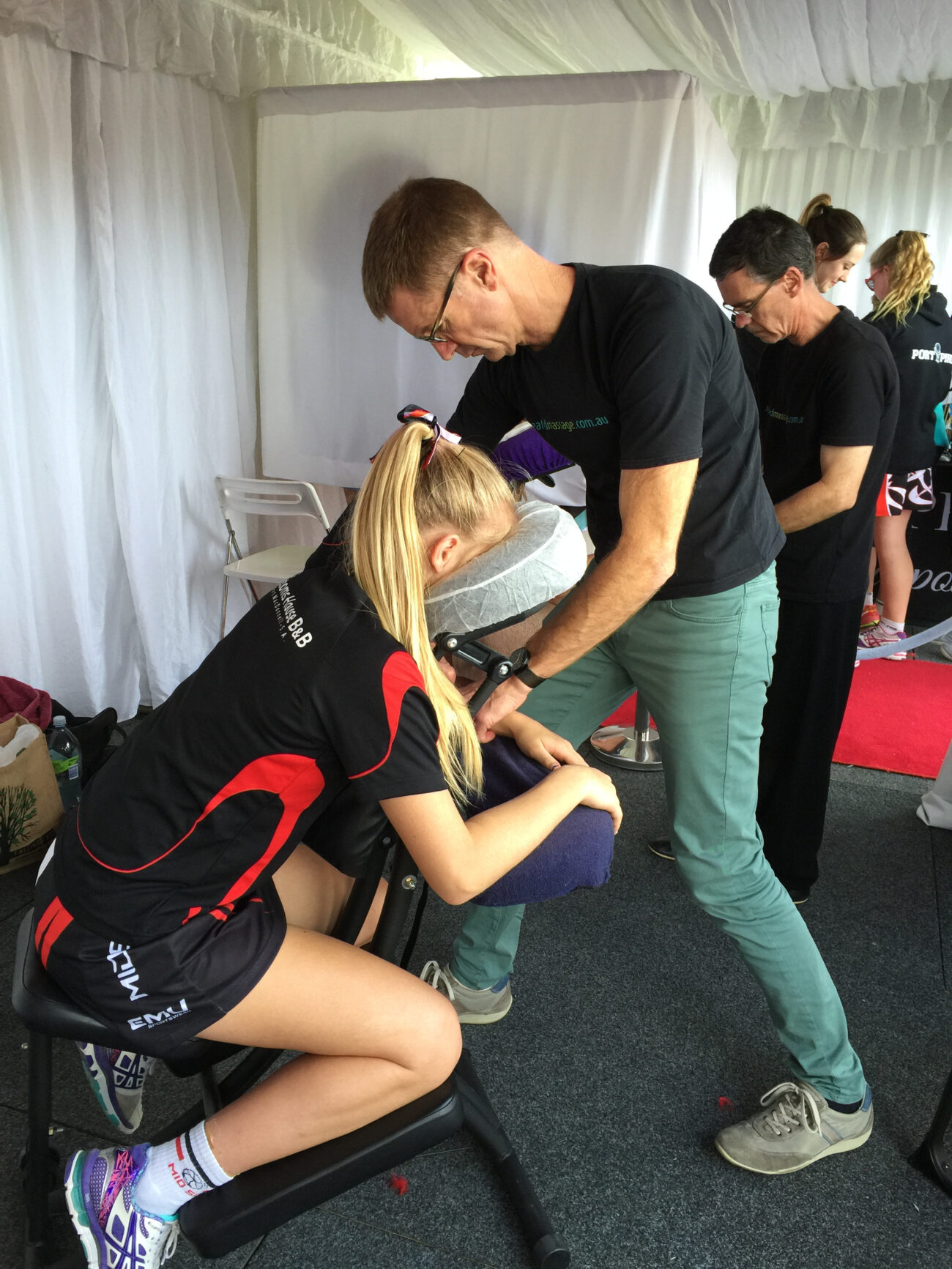 The Seated Massage difference
We're more than a massage service.
When you partner with Seated Massage, you're not just booking office massage services, you're helping us spread good in the world. Every time someone books a corporate massage with us, we pay it forward to underserved communities through our support of OzHarvest (#EveryMassageGivesTwice).
One of the best ways organisations and brands can demonstrate they care is by empowering people to contribute to causes that align with your values. Massage helps people feel good, but if you want to make event attendees feel even better, consider encouraging them to pay it forward and make their own donation to OzHarvest or a charity partner of your team's choosing.
When experience counts
We're among the most experienced corporate massage events and conference massage suppliers in Australia – we've been doing this since 1993 and have streamlined systems to make sure massage is easy to organise and access. From sporting events to major conferences around the country, we know how to make massage a memorable part of any occasion, and we make sure the quality of our service reflects the high standards of your event and brand.
You're in expert hands
Our corporate massage practitioners are professionally trained, individually insured, and hold senior first aid certification and a national police check. But what sets our practitioners apart is how much they care. We only send practitioners into workplaces who demonstrate exceptional integrity, passion and purpose: your people deserve this standard of excellence and they will notice the difference.
We're here to serve
We pride ourselves on our customer service. We love to help and are happy to chat over the phone or via email to make sure you're confident booking our services. Event and conference organisers love that we obsess over the small details as much as they do – and appreciate that they have one less thing to worry about because we've got it all covered. 
People not profits
Since 2016
we've donated
37796 meals,
avoiding
34.84 tonnes
of food waste.
Safety is our #1 priority
We're leading the way in the workplace massage industry with our Safe Massage Policies and Protocols helping keep everyone safe. Our practitioners have all completed the Australian Government Covid-19 Infection Control Training for Healthcare Workers.
Seated Massage practitioners wear face masks when at a booked client site if required, practice hand hygiene, and routinely clean all frequently touched surfaces and equipment using cleaning and sterilising agents. Read our policies here.
Concerned about how constantly changing restrictions could impact your event and conference massage plans? Our clients reserve the right to cancel any and all bookings made up to the day of their visit date as a result of lockdowns and/or border closures.
Get an instant estimate, make an enquiry, or
book now.
We'll ask a few quick questions to get to know your business better, and then give you an instant estimate based on the details you provide. If you need to provide information to others to give the go-ahead on your Seated Massage booking, you'll get a detailed proposal when you complete the form below – we make this as simple as possible for you!
Got questions? If you prefer to discuss your needs with a real person, call us on 1300 891 343. If you email us, please be as detailed as possible.
Completing the form is the fastest way to receive an instant estimate and request a booking or detailed proposal. Please note that submitting a booking request isn't a guaranteed booking. Bookings are subject to availability and we'll be in touch to discuss and confirm your booking.
Seated Massage success stories.