We believe the good we do is in our hands. We're a small team with a big network of Australia's best corporate massage therapists, and bold ideas to make workplaces better and turn professional massage into a global force for good (yes, really).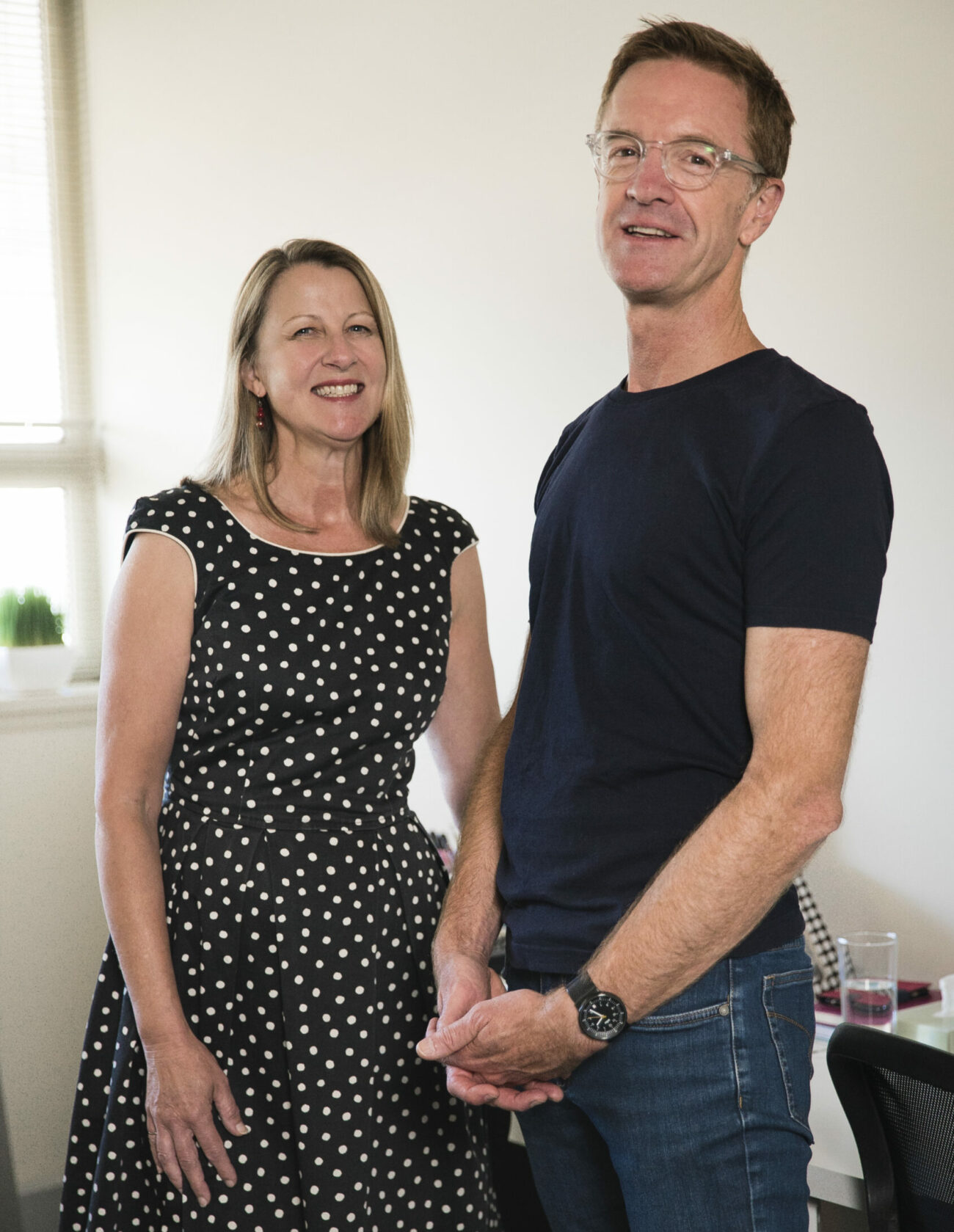 Stu MacRae

Co-founder and Director
---
A simple desire to make a difference in peoples' lives. That's what drives Stu – it underpins everything he does at Seated Massage, and he's known for his unwavering care for people and for going out of his way to help someone or support a cause. The Seated Massage 'ideas guy' with an insatiable appetite for learning, Stu lives and breathes our mission, showing up every day for the Seated Massage team, clients and community with integrity, compassion and the quiet enthusiasm that has helped corporate workplace massage become commonplace around Australia.
Stu loves to still get out and drop into workplaces and events, spending time and sharing the benefits of professional massage with clients. He says that despite everything Seated Massage has achieved, his career highlight remains seeing the smiles on people's faces after they've had a massage. Recognised as an OG corporate massage therapist, Stu places a huge value on social connections and life experience. His ability to connect with people from all walks of life, from those he meets out and about through to his executive suite clients, plays a pivotal role in his passion for running Seated Massage as a force for good in the world.
Although Stu views Seated Massage as a 'lifestyle choice' not a job, when he isn't at work you'll find him studying breathwork, trail running in the Adelaide Hills, and dreaming of being in Bali while listening to gamelan music on Spotify!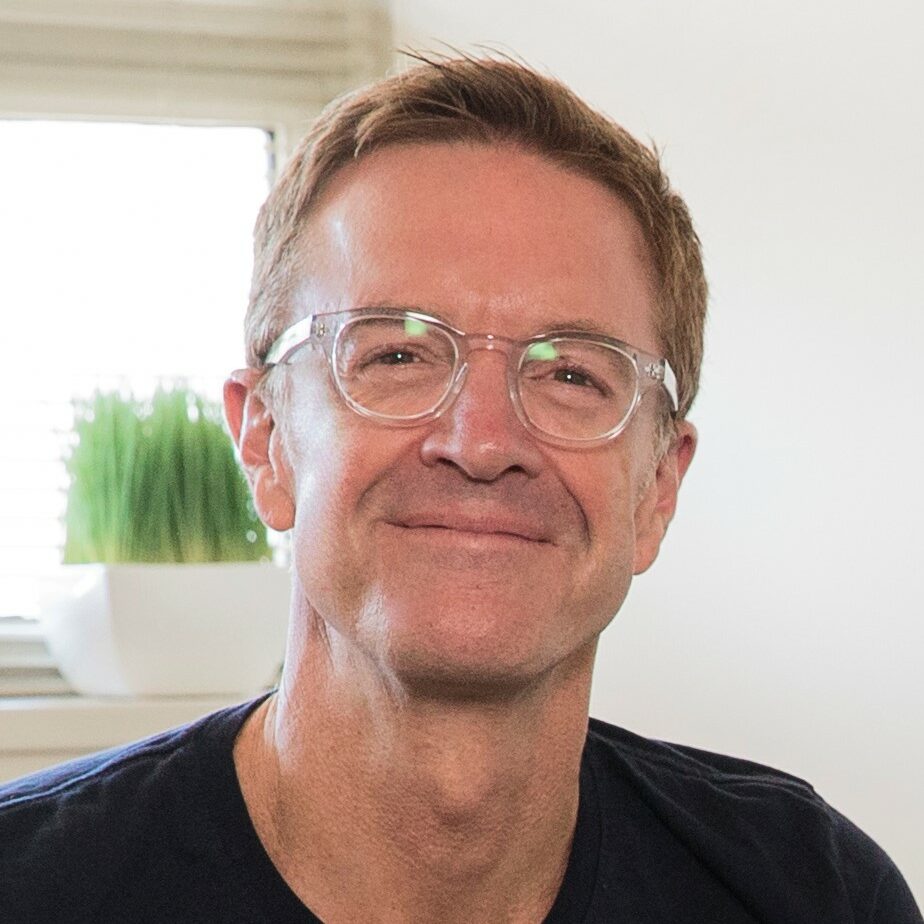 Lena MacRae

Co-founder and Director
---
Lena's passion for providing meaningful work to the wonderful corporate massage therapists we engage, and authentic relationships with businesses striving to cultivate a caring culture has been central to Seated Massage becoming such a force for good. Having worked in the world of advertising for many years before taking up the challenge of improving wellbeing in the workplace, Lena is a wealth of knowledge for businesses looking to combat the health and productivity challenges that come with long hours, tough deadlines and the pressure that's prevalent in workplaces of all shapes and sizes.
Lena is warm and approachable, and her understanding of how corporate workplace massage fits in the bigger picture of wellbeing AND broader strategy allows her to help business owners and event organisers efficiently implement the right massage services for their needs. Lena loves that she does something wonderful every day: creating feel-good experiences for people that make a difference, both physically and mentally. Always open to new ideas, and forever on the lookout for ways that Seated Massage can better serve the community, Lena's dedication to lifting the culture and mental health within the corporate world has firmly established her as a thought leader in the Australian massage industry.
While Lena gets a buzz from talking to clients and sensing their smiles through their voices as they talk about their massages, in her downtime she's an avid reader, enjoys discovering new eateries with family and friends, and is currently chipping away at hiking the Heysen Trail, one section at a time.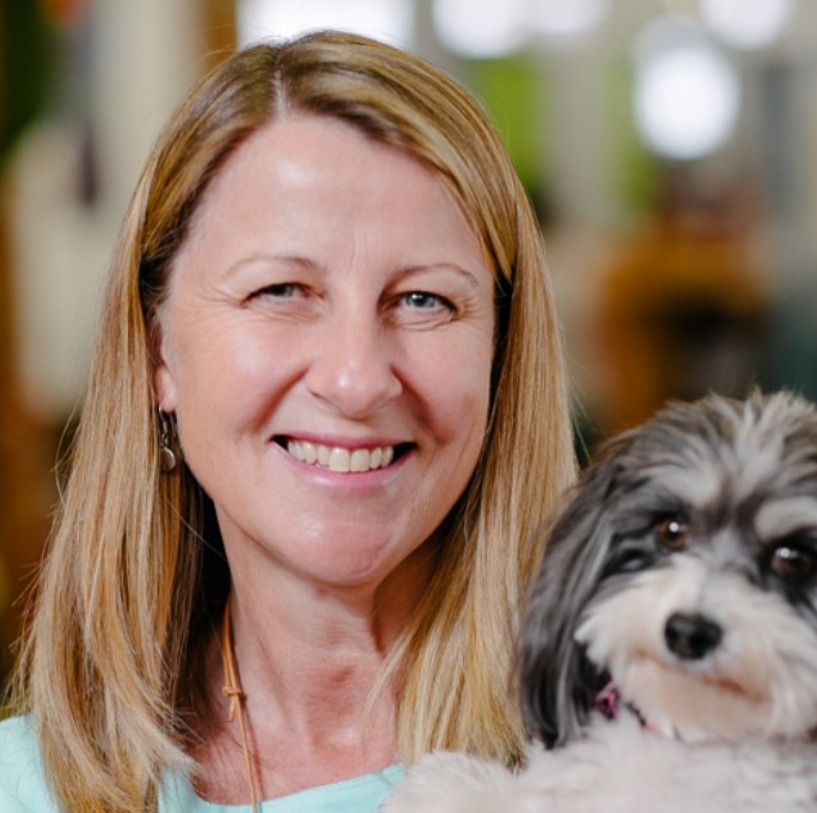 Hayley Bates

Operations Manager
---
As the Seated Massage Operations Manager, Hayley's responsible for keeping everything running like clockwork, overseeing the coordination of Seated Massage's nation-wide network of practitioners and clients. As a Certified B Corp, Seated Massage constantly strives for excellence in its internal operations and for our broader impact socially and environmentally. Hayley's ability to observe and analyse complex situations and turn business ideas into actuality plays a pivotal role in Seated Massage's ever-evolving strategy to make a positive impact on the world. She makes sure we perform to our highest potential, internally and in our wider impact.
Hayley loves being part of a like-minded community that really cares for people and wants to improve the lives of others. Watching Seated Massage and our clients' businesses develop, grow and flourish is hugely rewarding for Hayley, and she firmly believes that reaching people through corporate workplace massage is an impactful and meaningful way to contribute to the greater mental health of the world.
When she isn't keeping Stu and Lena in line at work and finding logical solutions for their larger-than-life ideas, Hayley loves going to restaurants with her husband, and can't wait to travel and visit new places again – but for now, you can find her reading, at a barre fitness class or out on a long walk.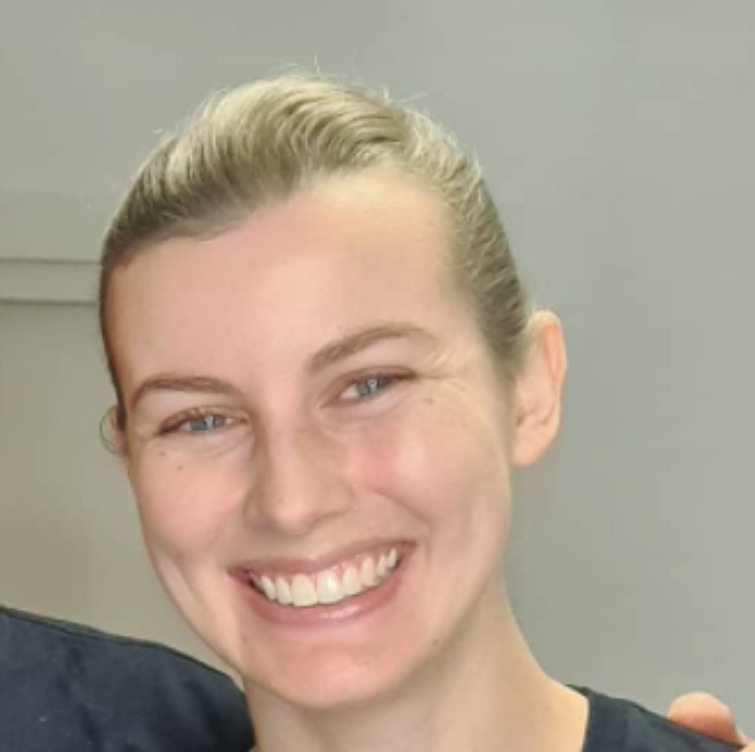 Poppy

Chief Cuteness Officer
---
If chair massage certification ever becomes available for doggos, you can bet that Poppy would start doing zoomies and be first in line. As a lap-dog extraordinaire, this would be right up her alley!
Poppy's a fluffy ball of cute and calm in the Seated Massage HQ, and loves spending her day working with (*ahem* sleeping on the lap of) her favourite human, Lena while she talks to clients.
As a rescue dog, Poppy pays it forward bringing unbridled joy, peace and unconditional love to her family and any human who has the good fortune to meet her.